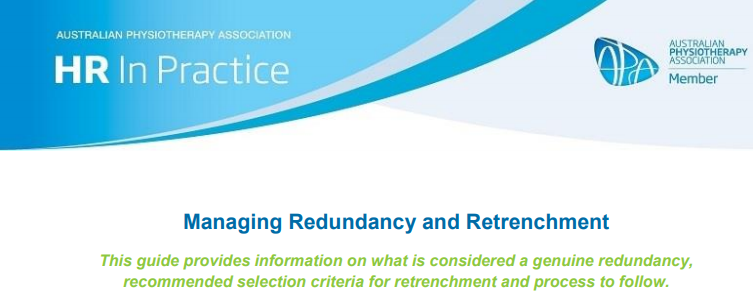 Outline
APA's HR In Practice team answer frequently asked questions by employers experiencing challenges due to the COVID-19 pandemic as at 26 March 2020. Questions answered include:
I want to close my practice for ethical/safety reasons. Can I stand my staff down?
I still want to close my practice for a temporary period due to ethical/safety concerns. What do I do?
Due to a downturn in business, I need to consider reducing staff hours. What process do I need to follow?
I need to make a position/s redundant. What does this involve?
What if the building I work in is closed down - e.g. many working in a gym environment, and the facility is closed. I would assume this would meet criteria for stand down provisions.
In the case of redundancy, can I rehire the staff member when/if my business gets busy again? Are there any limitations to this?